How To Use Paddle Shifters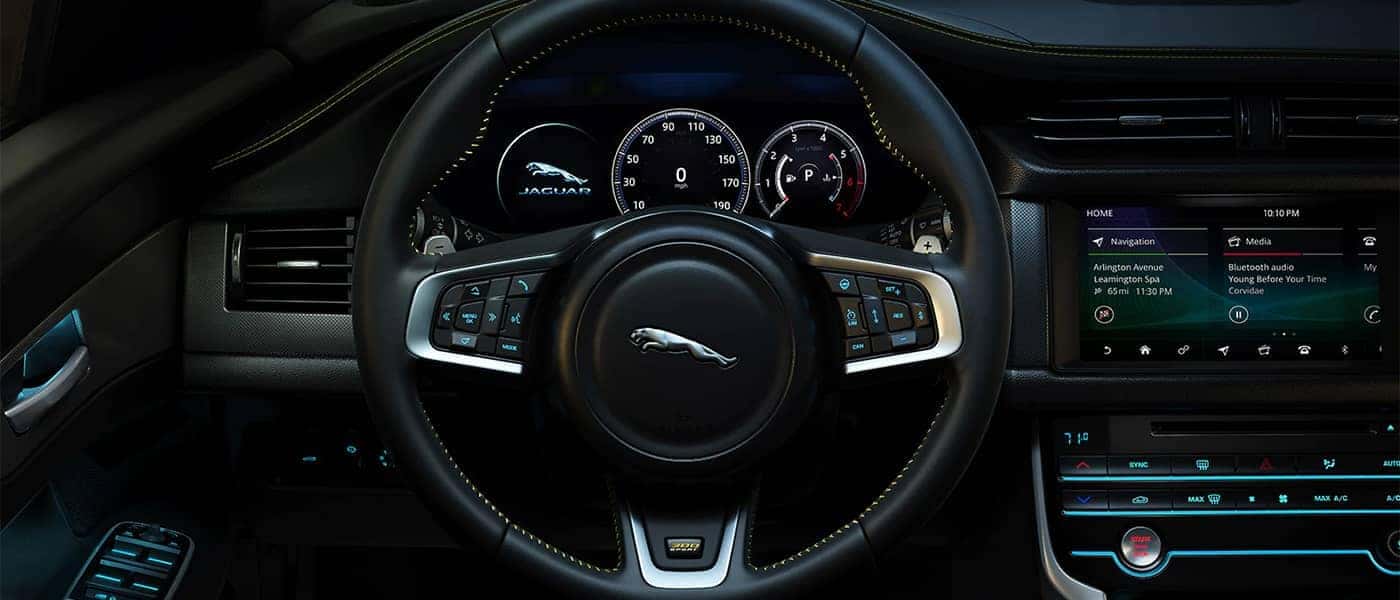 ---
Paddle shifters are a feature that's standard or available on many vehicles, but have you ever wondered why they're there or what they're for? These are common questions at Jaguar Willow Grove, so we've decided to provide a guide for Mainline drivers. See how paddle shifters can make your daily drive more exciting.
What Are Paddle Shifters?
Typically, paddle shifters are exclusive to higher trim levels or sportier vehicles because they give drivers the ability to switch gears quickly. You will usually find them near or behind the steering wheel. One paddle brings you down a gear, and the other paddle brings you up a gear. When you use a paddle, the clutch receives an electronic signal for gear selection, and the gear shifts.
Although it may seem a bit more complicated, paddle shifters are quite simple to use. Another benefit is that they improve control to help you manage your RPMs better. With correct downshifting, the use of paddle shifters could even help increase the longevity of your brake pads.
How to Use Paddle Shifters
While driving a car equipped with paddle shifters, be sure it is in manual mode so you are in full control to paddle shift. The right paddle upshifts and the left paddle downshifts. With paddle shifters, you don't have to worry as much about not shifting properly. Paddle shifters won't change gears if:
You press one paddle while the other is being held down
You press both paddles at the same time
You upshift before the engine reaches the lower limit of the higher gear
You downshift before reaching the upper limit of the lower gear
If you'd rather let the automatic transmission take over for a while, just enter D mode.
You try to shift to third or higher while stationary
Jaguar Models with Standard or Available Paddle Shifters
The following Jaguar vehicles offer paddle shifters depending on the configuration that you choose:
Learn More About Paddle Shifters at Jaguar Willow Grove
To learn more about how to use paddle shifters or to explore vehicles with paddles in person, contact Jaguar Willow Grove or stop by today. We would be delighted to show you how choosing a vehicle with paddle shifters can make your Fort Washington drives more fun.
More From Jaguar Willow Grove
The 2021 Jaguar E-PACE is a luxurious compact crossover SUV that provides lots of power and advanced technologies sure to take your Mainline drives to the next level. If you're wondering about 2021 Jaguar E-PACE pricing, we have you covered! The team at Jaguar Willow Grove has your guide to the different 2021 Jaguar E-PACE configurations,…

When properly equipped, the 2021 Jaguar F-PACE can tow up to 5,291 pounds. This means you can tow your camping trailer, small boat, or other types of cargo safely and with ease around Willow Grove. Learn more about the 2021 Jaguar F-PACE towing capacity and standard towing features in this handy guide from Jaguar Willow Grove, then…

The new 2021 Jaguar XF starts at $43,995 MSRP* (for the entry-level S configuration) and features three available trims to choose from. Learn about the 2021 Jaguar XF configurations, their respective starting prices, and some of the standard features that you can expect. Then, explore our XF inventory online to find the 2021 Jaguar…