---
Jaguar is a British luxury vehicle company owned by Tata Motors, which is one of the biggest automotive manufacturers in the world. Mainline drivers can get more details about Jaguar origins and who makes Jaguar cars with the team at Jaguar Willow Grove. Don't hesitate to reach out to our team with any questions.
What is Tata Motors?
Indian automotive manufacturer Tata Motors is headquartered in Mumbai and owned by the conglomerate Tata Group, which is involved in industries like hospitality, steel, and telecommunications. Let's take a look at how Jaguar fits into the mix:
Jaguar Cars and Land Rover were purchased by Tata Motors in 2008 and joined into Jaguar Land Rover Limited in 2013.
Tata Motors owns other automotive operations worldwide in the commercial and passenger vehicle segments.
Tata Motors belongs to Tata Group, originally started in 1868 as a trading company. In its early days, Tata Group was known for major milestones like India's first hotel with electricity in 1907, Western India's first hydro power plant, and the establishment of the Indian Institute of Science in 1911.
Who Owned Jaguar?
Jaguar first started in 1922 in Blackpool, England as the Swallow Sidecar Company by William Lyons and Williams Walmsley, but soon changed the name to S.S. Cars Limited. In 1935, the sports saloon model (the sports sedan) SS Jaguar was released along with the SS Jaguar 100, an open-top two-passenger sports car. How did both of these Jaguar models become the highly-praised luxury company drivers know today?
1945: S.S. Cars Limited was renamed Jaguar Cars Limited to stand out against the competition.
Jaguar became known for head-turning sports cars like the Jaguar XK120 and Jaguar E-TYPE, as well as for international motorsports, winning the 1951 and 1953 Le Mans 24-Hour Race.
1965: Jaguar Cars became part of British Motor Holdings Limited that later merged with the Rover manufacturer Leyland Motor Corporation Limited to create the British Leyland Motor Corporation.
1975: The British Leyland Motor Corporation comes nationalized because of financial difficulties. However, in 1984 Jaguar became its own company again.
1999: Ford Motors purchased Jaguar, then purchased Land Rover in 2000. The automaker ended up selling both to Tata Motors in 2008.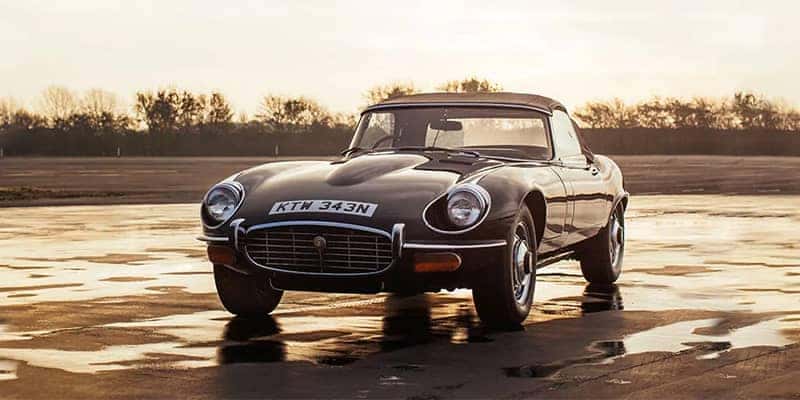 Who Makes Jaguar? / Where is the Jaguar Factory?
Even though Jaguar is owned by Tata Motors, Jaguar Land Rover is headquartered in Coventry, which is about two hours north of London. There are lots of plants around the world that make both genuine Land Rover and Jaguar vehicles, but if you are looking to purchase a luxury Jaguar in the U.S., it was more than likely made in the main Jaguar assembly plant that's in Birmingham, England. Below is a look at where the Jaguar factories are located:
Birmingham, England – Jaguar XE, XF, XJ, and F-TYPE
Solihull, England – Jaguar F-PACE
Wolverhampton, England — Engine assembly plant
Graz, Austria – This facility is co-operated by Magna Steyr, and it manufactures the Jaguar E-PACE and I-PACE.
Changshu, China – Jaguar XE and XF, and engine assembly
Pune, India – Assembly of complete knock-down kits* for the Jaguar XF and XJ
Learn About the Jaguar Legacy at Jaguar Willow Grove!
Want to experience a luxury vehicle in the ultimate test drive? Contact us to schedule a test drive and see why Jaguar is the top luxury brand Mainline drivers trust.