How to Reset Tire Pressure Light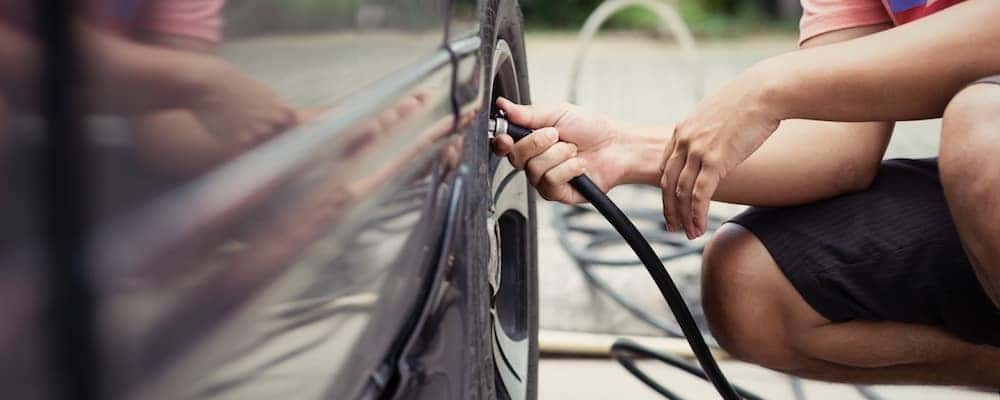 Your tire pressure warning light turns on when your tires are low, but if it remains on after you've filled your tires, you might need to reset it in order to ensure the tire pressure monitoring system (TPMS) is activated and working properly. Follow our guide to resetting the light to get your TPMS working, and if you have questions visit our service center at Jaguar Willow Grove near Doylestown before heading out to the best local museums!
Resetting Your Tire Pressure Light
There are a few different ways to reset the TPMS sensor that you can try before heading in for a service appointment at your local authorized service center. Test these methods out below!
Drive at or above 50 mph to reset the sensor for 10 minutes. This can cause your sensor to reset the next time you turn on the car.
Start with the vehicle off, then turn the key to the "On" position without starting the engine. Locate the tire pressure monitor reset button beneath the steering wheel. Hold the TPMS reset button until the tire pressure light blinks 3 times, then release.
Inflate all tires to 3 PSI over the recommended amount, then deflate them completely. Once they're all deflated, reinflate to the recommended tire pressure. If you are using a spare tire, it may have a sensor as well so be sure to do the same with that one.
Turn the vehicle off and disconnect the positive battery cable with a wrench. Turn the car on and honk the horn for about three seconds. This will discharge any power still stored in the vehicle. Then reconnect the battery.
What Does a Flashing Tire Pressure Light Mean?
Tire pressure sensors often use a battery, so if you see the tire pressure light flashing, it could mean an issue with one of the sensors, or it could be a simple issue of the sensor battery needing replacement. If this happens to you, schedule service at Jaguar Willow Grove near Mainline and our expert technicians can address the situation.
Rely on Jaguar Willow Grove for Your Service Needs
If you aren't able to reset the tire yourself, come to Jaguar Willow Grove in the Fort Washington area and get your vehicle serviced. We can also help with setting up Bluetooth connectivity with your Jaguar vehicle. Be sure to also check our current service specials or Jaguar accessories before heading in so you don't miss out on a great deal!
More From Jaguar Willow Grove
If you are looking for a stylish luxury crossover SUV with plenty of comfort for front and rear seat passengers, consider the 2019 Jaguar F-PACE, with room for five. Drives around Mainline and Doylestown will be improved with the high-end furnishings and handy technologies of the Jaguar F-PACE, including ventilated seats, power reclining buttons, and more. Explore…

Looking for a compact crossover SUV with seating for five, plenty of power, and luxury starting at a great price in Mainline. Starting at $44,800 MSRP, the 2019 Jaguar F-PACE offers seven trim levels and standard all-wheel drive on all engine options and configurations. Take a closer look at 2019 F-PACE price options and features…

The interior of the 2019 Jaguar E-PACE provides practical and elegant flair for Doylestown drivers who have come to expect the finer things in life. This compact SUV also offers both agility and space so you can have all of the capability without any bulk on Mainline roads. Learn more about the interior features of…